Farmhouse Table Prices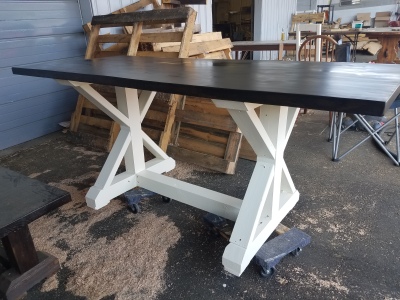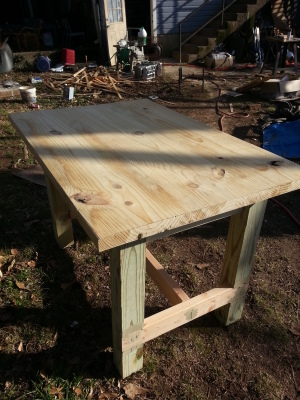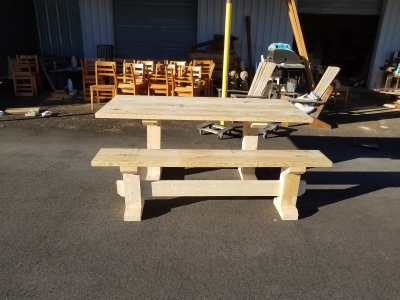 Smaller "X" Style Table, made with 2x4's instead of 4x4's.  4x4's used for the main post.  Can be customized to your specifications.
Standard Table, 4 straight legs, can have braces between the legs and/or a brace running between the two sets of legs.
A pedestal type table, our most popular model.  Legs are inset to allow bench to fit up under the table ( if bench is ordered)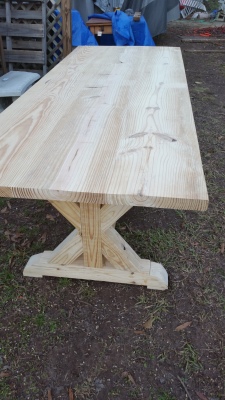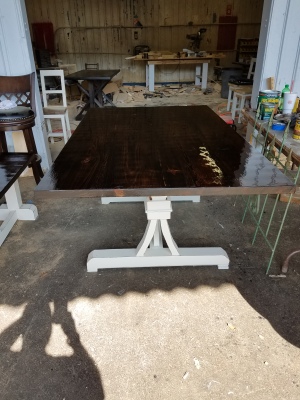 If you have another design that you would like for us to design please contact us.  There are many more styles that we can do.  We do not turn legs but can usually find something at a local thrift store that will fit your needs.
The big "X".  This table is made of 4x4'posts and is rock solid.  Weighs about 250 lbs and can hold up to anything.
The "Y" table.  Made of several molded pieces of 2x4's coupled together with a box that can be customized to your tastes.